The Next Step in Eliminating Bad Design: Hiring Great UX Designers
There's a big inefficiency in today's UX designer job market. And we can use design to fix it.
We have an audacious 100-year mission: Eliminate all the bad design from the world. It started 30 years ago with what was then User Interface Engineering (which became UIE and is now Center Centre/UIE). Back then, we saw the immense frustration caused by poor design practices. We wanted to make the world a better place through great design.
We figured it would take us a long time. In that time, we've come a long way.
Organizations get it. Many are now building out their own internal design organizations. They want to stop shipping products and services that deliver poor experiences.
Hiring UX Designers is Hard in This Market
These organizations now labor to build their UX design teams. There are too many open positions. Demand is too high.
Even though there's high demand, there are too many talented UX designers who struggle to get interviews and job offers. We hear from folks every day asking what they can do to get the attention of these teams that can't fill their positions.
There's tremendous opportunity, but it's not evenly distributed. It's clear that the organization's hiring processes are inefficient and ineffective. We can use design to fix it.
Introducing: The Center Centre UX Designer Hiring Method
At Center Centre/UIE, we needed a way to hire our faculty and staff for our new UX design school. We also needed a way to identify which student applicants would become great designers.
We turned to Performance-based Hiring, a thoughtful approach to hiring created by Lou Adler. We tailored Lou's process to be specific to hiring UX designers, ensuring we were looking both at the skills and the craft of each candidate's work. Lou's process worked great for salespeople, middle managers, and admins, but qualifying a UX designer is a different animal.
Our results were fantastic: We attracted better qualified candidates, we quickly identified if they were right for the openings, and we extended offers in record times. Every employee we've hired using our modified method worked out to be great contributors to our team. Every student we've accepted into the school is turning into a great designer. The method works.
We started sharing it with our clients. Organizations from large corporations to small startups, non-profits, universities, and government agencies have started using our hiring method. They've all seen similarly excellent results.
Published here on February 16, 2018.
FREE
or
VIP
Advanced Approaches to UX Research
Intensive June 6-10
Led by Jared Spool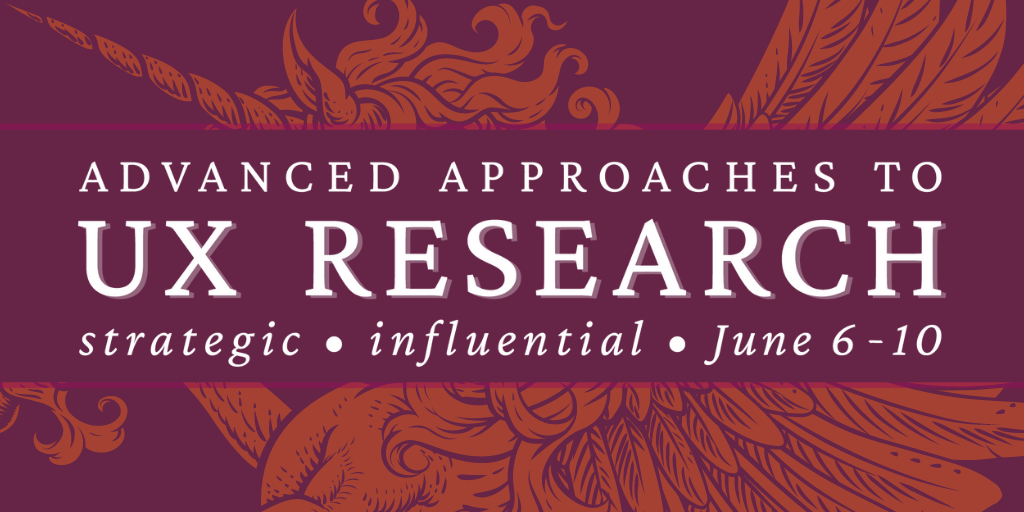 Drive Strategy • Gain Influence • Deliver Innovation
When important decisions need to be made, do you have the data and insights to guide the decision-makers to the best choices? The data and insights are the product of advanced user research. It's the superpower that UX leaders just like you can bring to the table.
Spend the week of June 6th discovering what your UX research efforts genuinely need. At the end of this Intensive, you'll see how you can transform your organization into an industry leader who delivers hands-down the most innovative experiences.
Join as one of our VIP UX Leader packages for more in-depth support around any challenges you encountered during the intensive; and guidance on your strategic options for establishing your organization's advanced UX research transformation.
Join our Advanced Approaches to UX Research intensive today!