Build Up Your Team's UX Design Capability.
We've found what makes great design leaders different from the rest. Great design leaders put substantial effort into inspiring, coaching, and developing the skills of the teams they're leading. In the process, they build a culture of continuous learning, which in turn, continuously builds up their organization's UX design capability.
The more UX design capability the organization has, the more likely they'll deliver well-designed products and services. It's a win-win situation. Teams become more capable and the organization delivers better user experiences.
Strategies for Building UX Design Capacity

For example, we noticed that many design leaders employ a strategy of constantly monitoring the UX competencies of each of their UX team members. By keeping close tabs on what each team member's strengths and weaknesses are, design leaders can tailor opportunities for each team member to grow.
Some strategies are simple, like having team members put their work on the wall. They then institute regular critique sessions, which allows team members to review each other's work, and share their process and influences. When the more seasoned UX designers on the team are constantly sharing their work, the less-skilled team member can reflect on how they'll improve their own process and techniques.
Engaging in activities like open design studios, helps team members new to design, see a process that generates new ideas and explores alternatives to different design solutions. Because practice and reflection is built into every design studio, it creates is a fantastic opportunity for designers to grow. Plus, they are fun!
Building Skill Growth into Day-to-Day Work

One aspect of our research we found really interesting, is that we don't see design leaders hosting training workshops or employing the infamous brown-bag lunches as successful strategies. These out-of-context training attempts rarely provide benefits to team members.
Instead, successful design leaders are adept at building skill growing activities directly into everyone's daily routine. They look for opportunities to add practice and reflection into their team's work-in-progress.
This creates an environment of experiential learning, which is proven to be faster and more effective than conventional classroom-style training. Team members see opportunities to apply their new skills directly to the work they're neck deep in. They get a chance to practice new skills and reflect on how they might improve. Everyone gets better.
Published here on March 22, 2019.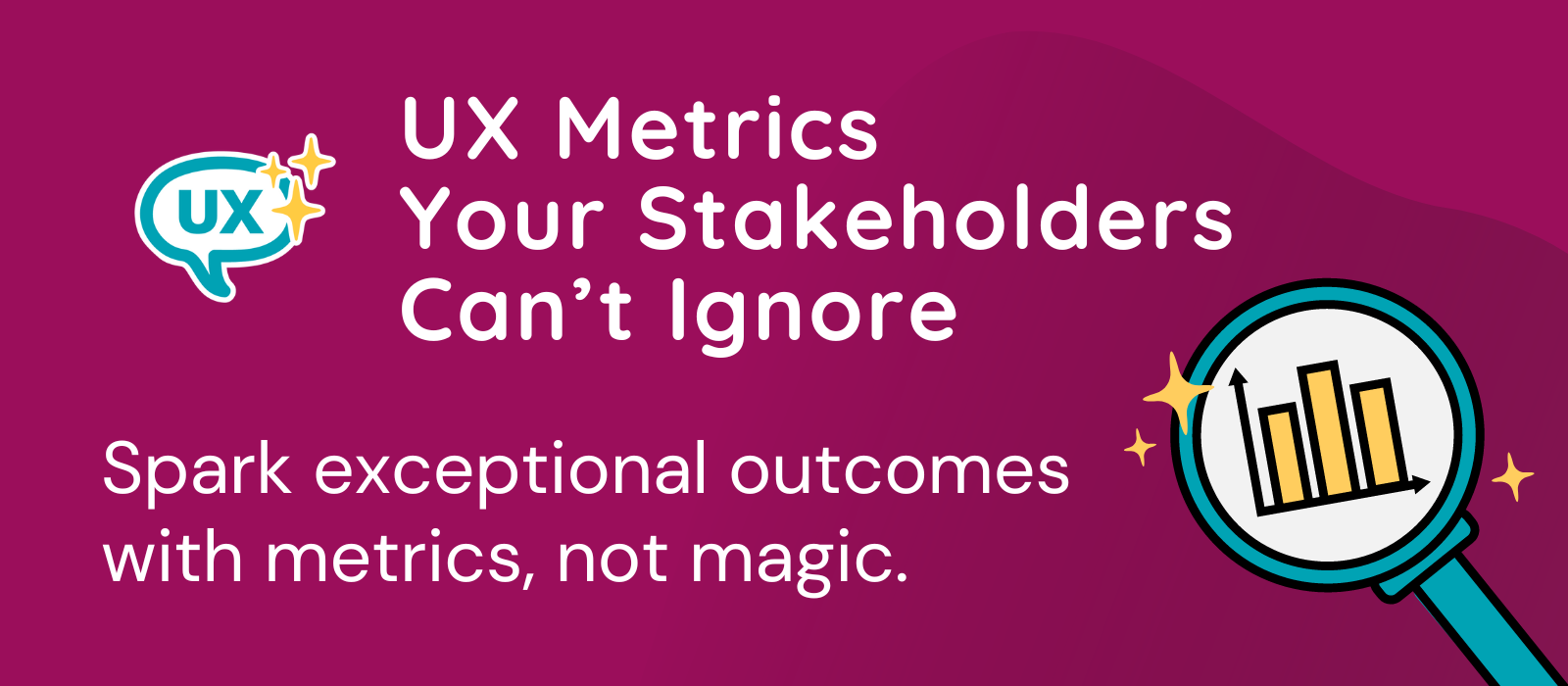 In five 90-minute sessions, we'll explore how you'll develop your team's own Outcome-Driven UX Metrics.
With the right strategic UX metrics, your executives and stakeholders will see:
The progress your team is making towards launching better-designed products and services.
The cross-discipline collaboration that's now shipping better products faster.
The increased value that customers see with every release.
This intensive is for those UX leaders ready to start working strategically. UX leaders who want visibility and influence in their organization's most crucial decisions.
UX metrics are powerful. They are an essential cornerstone of a strong UX strategy. Your UX strategy is your ticket away from your organization's feature-factory approach to shipping products.
Make UX a priority without having to fight to make UX a priority.
Join us for UX Metrics Your Stakeholders Can't Ignore. You'll be happy you did.