Users Continue After Category Links
Over the last year, we've been looking at how to get users to find valuable content that they aren't aware of when they first come to the site.
This is an important problem when dealing with large sites. The sites are constantly adding content. E-commerce sites add new products. Product support sites add hints for successful use. Intranets add new information to help employees be more efficient. How does a user find out about this?
Our research has shown that users are three times more likely to find this surprise content if they use the category links off of the home page instead of going straight to the search engine. We wanted to understand more about why this was happening, so we dug a little deeper into our data.
It turns out that one main reason is what people do *after* they find their target content.
Target content is the information that people come looking for on the site. Studies show that most site visitors have a purpose to be on the site. For example, few people will go to www.ups.com just to see what UPS is all about. Instead, they go when they have a specific need, such as tracking a package, finding the nearest dropoff box, or opening a new account.
So, users come to the site with a purpose and they do their best to achieve that purpose. The question is: what happens after they've achieved it? How do we get them to that valuable content that they didn't know was there?
Well, our recent studies have turned up some surprising statistics. Apparently, the way you get to the target content affects whether you'll continue looking or not.
In a recent study of 30 users, we found that if the users used Search to locate their target content on the site, only 20% of them continued looking at other content after they found the target content.
But if the users used the category links to find their target, 62% continued browsing the site. Users who started with the category links ended up looking at almost 10 times as many non-target content pages as those who started with Search.
Search, even when designed well, only lets users see what they are looking for. You ask for shoes, you get shoes.
But category links seem to mimic what happens in real life. In a study we conducted watching people shop in the mall (with their permission—otherwise it's considered stalking!), we saw users who went into stores specifically to buy shoes but ended up purchasing other products, like sweaters.
When users are exposed to the categories, they become unknowingly educated in the other content available on the site. Many users in our study told us they were making mental notes to "go back and see" the other content, as they were locating their target content.
Whereas with Search, there is no opportunity to see what else the site has to offer, unless Search is broken (and gives you all sorts of content you didn't ask for).
If your site has lots of content you'd like users to discover, then these results suggest that focusing on getting your users to use the category links is a design priority.
Published here on December 4, 2001.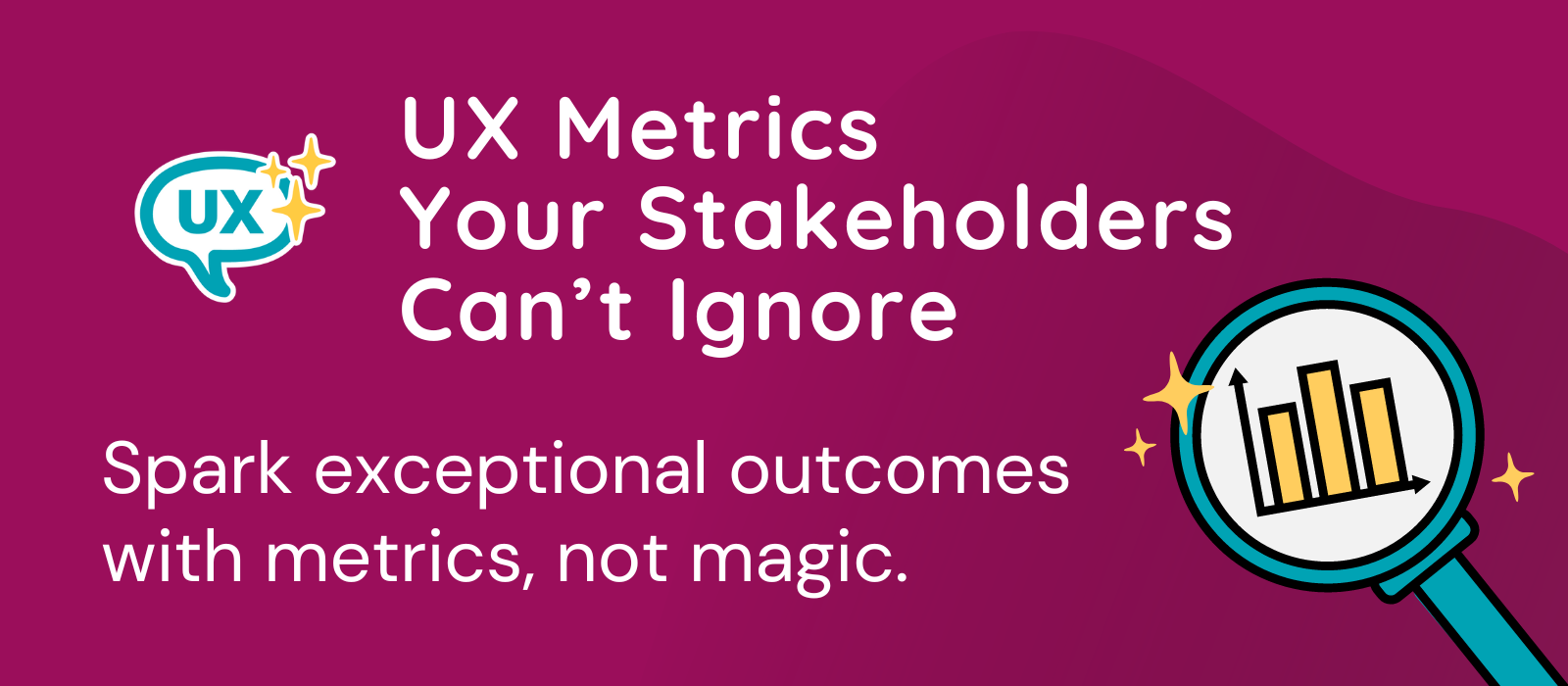 In five 90-minute sessions, we'll explore how you'll develop your team's own Outcome-Driven UX Metrics.
With the right strategic UX metrics, your executives and stakeholders will see:
The progress your team is making towards launching better-designed products and services.
The cross-discipline collaboration that's now shipping better products faster.
The increased value that customers see with every release.
This intensive is for those UX leaders ready to start working strategically. UX leaders who want visibility and influence in their organization's most crucial decisions.
UX metrics are powerful. They are an essential cornerstone of a strong UX strategy. Your UX strategy is your ticket away from your organization's feature-factory approach to shipping products.
Make UX a priority without having to fight to make UX a priority.
Join us for UX Metrics Your Stakeholders Can't Ignore. You'll be happy you did.